Suggested Donations
HAT is covered by a rather generous license, but it was largely a garage project done during nights and weekends. As the principle author, I'd like to make a small request. If you find this tool useful, please consider giving a donation in an amount you feel to be appropriate to a charity. I've suggested some below; if you prefer, donate to any other charity of your choice. If you do, perhaps you'll consider a cause dear to my heart? Perhaps you'll find a group that promotes peaceful reconciliation, justice, and self-determination for all peoples, regardless of background.
If you make a donation in HAT's name, feel free to send me an e-mail! My address is at the top of the README. I'd love to hear about any good to come from HAT, and what you've decided to do. Thank you.
Project Hope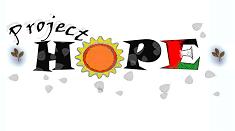 Project Hope is my favorite; they hosted me when I volunteered as an English teacher in Nablus. They do a wonderful job at very low cost, involving internationals in offering English programs, art, drama, and other community-building activities. Check the web site for details. Thanks to Project Hope, I had the privilege of working and living with incredible people, who maintain humanity, pride and steadfastness under the most difficult circumstances.
Donations are tax-deductible in Canada. (If you're in the US and have Canadian-sourced income, donations may also be deductible; see here, here and here for some information I was able to dig up. Other countries may have more generous rules about donations to foreign charities.)
The Rebuilding Alliance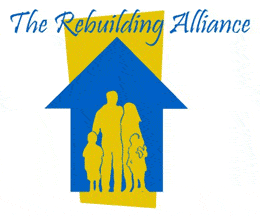 The Rebuilding Alliance is a wonderful US-based organization that helps Palestinians and Israelis work together to rebuild demolished homes and schools. They're very well structured, and do a great job of raising awareness and building bridges of peace. Donations are tax deductible in the US; see their web site for details.
Council for the National Interest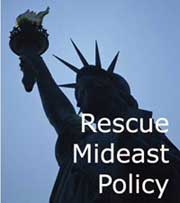 The Council for the National Interest Foundation and their sister lobbying organization, the Council for the National Interest advocate a more balanced foreign policy that serves America's national interest. I had the privilege of meeting Eugene Bird, the president of CNI and former Counselor of Embassy in Saudi Arabia. He related to me an experience seeing the shrapnel from a flechette shell when he was stationed with the US embassy in Beirut - in a competition with a marble table, the shrapnel wins. What, then, does it do to people? I knew then that this is a good man, who sees people united by a common humanity, and not as abstractions in some Machiavellian game. I fully support both the educational work of the CNIF, and the lobbying work of the CNI. Donations to CNIF are tax-deductible in the US; see their web site for details.
The Tikkun Community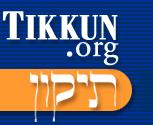 I'm a member of The Tikkun Community. Rooted in Jewish spiritualism, this non-denominational group works toward mutual understanding and respect among peoples. I'm a pretty non-denominational person, and I've found great wisdom, intelligence and support in this organization. I have personally found the Rabbi Lerner's writings to be inspirational. I've gone Washington, DC with Tikkun to the "teach-in to Congress," and I've participated in other activities, such as tabling for reconciliation on the Santa Monica promenade. Donations to Tikkun are of course appreciated, to help them continue their work of spreading a message of mutual understanding, respect, empathy, and awe and wonder and the magnificence of creation. You might also wish to consider joining!
Volunteer!
If you're fortunate enough to be able to, volunteer! It can be an incredible experience. Perhaps a couple of snapshots from Project Hope might be of interest... Enjoy, and enjoy HAT!
Bill